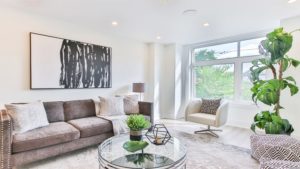 Living room  is the area of your house where the guests are seated. You can crate an impact by styling your living room according to the needs. Many people get confused while designing the living room on what should and should not be done. In Nepal, people are starting to follow the trends of the west and are also putting their own ideas to the test. These are some of the ideas you can follow for designing you room for house of Nepal.
Try a fresh paint
Fresh paint always makes the environment better and joyful. If you are wanting to change the way how your living room looks,you should definitely consider trying a new paint. You also can create details of your own which fits your rooms and gives it a different appeal. This huge but budget friendly update can totally change the appearance and feel of any space.
Add plants
Plants play a crucial role while adding details to your living room. It is one of the most easy and successful idea you can use to brighten up the space. There are different types of plants you can use either to hang or place it on various stands. Remember not to over do it, or your room will become a garden instead of an attraction.
Use vertical storage
Vertical storage not only makes the place look organised but it also stores a lot of things using small space. If you want your room to look spacious,vertical storage also helps with that. Spend some money on vertical storage rather than big racks. With the help if this you can store your vase,books and other pieces an organised way.
Hang art pieces
Art is one of those things which enhances the beauty of any space. By hanging art you can decorate your walls too. Choose those art pieces which match with other decor of your room. You can use artwork each in the shape of wall decor or sculptures to brighten up your space.
Lay rugs
Rugs are certainly one of the famous yet often ignored residing room decorating ideas. Adding rugs will make your room more tidy and cosy. You can also layer rugs on top of other. Lay the large rug first as the base and other normal sized rug on top to increase detail.