Choose a house that fits your B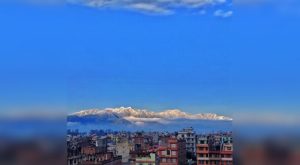 udget
When choosing a your future home, you should definitely consider the affordability. Price of properties differs according to the area and size.We wrongly aim excessively high and deciding on a home that is way out of our financial limit.One may go for a home loan,but purchasing a home that is far out of your means is an unsafe investment.So, be sure about your requirements and select a property that fits you and your budget.
Calculate your Income and Expenses
Knowing your income and expenses before purchasing a house makes all the difference in your decisions.You should know how much is your income and how much money would be left after your taxes and expenses.The amount left after provides a guideline for you on how much can you contribute towards buying a house.
Grow your Budget
Growing your budget can mean from saving a little more to cutting down unnecessary expenses.You could be spending more while going out to eat or could be paying for not so useful services.Cut down on expenses so that you can put as much money as possible towards buying your home.
Look at houses that aren't selling
Many people do not look at properties that are not selling because they think the house may have some defect or any legal problems are going on. These properties may not have those problems and could be sold at a very affordable price.Because the house is not selling, the seller could be willing to drop the price even more which could be your jackpot. so, remember to take a look at these types of houses when buying your next property.
Pay off loans or Debts
Buying a house through  a loan can give you enough pressure so make sure you clear your other loans and debts before purchasing your home.